Callum Mireault Memorial Award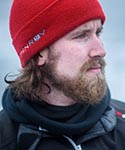 Open to full-time students in year 1 of Oceans Technology at the Ivany Campus.

Students must demonstrate
Career interest in Ocean Technology
Examples of innovative thinking that has helped their education and career path
Good academic standing
Preference will be given to applicants who are a part of NSCC's Applied Oceans Research Team

About the award
Callum Mireault was one of the first graduates of NSCC's Oceans Technology program who showed amazing promise in his beloved field of research. He became a passionate advocate for college education and by sharing his own story, he inspired others to pursue their passion.


Together with Callum's family and friends, NSCC established a memorial fund to honour his legacy. Thanks to the generosity of friends and family, this award was created to support students in the NSCC Oceans Technology program as well as those involved in applied oceans research. Callum said that every day he "felt like an explorer" and that by sharing his work with others, he hoped they, too, would be inspired to explore the vast undersea world he loved.
Award

1 @ $1,000
Deadline

10/19/2022
Supplemental Questions

Preference for this award will be given to applicants who are a part of NSCC's Applied Oceans Research Team. Please indicate if you meet this preferred requirement.



Passion for Ocean Technology and Exploration Essay


To support your application, you have been asked to complete this essay question. While there is no minimum length, we would ask that you answer all parts of the question fully to the best of your ability, in paragraph or point form.

Briefly describe your passion for ocean technology and exploration.



Career Reference


Before adding your reference details, you are encouraged to contact your reference to seek their permission. Confirm their email address and advise them that they will receive a request to log in to NSCC's Student Awards system to complete the reference. You can resend the link to your reference at any time. You can also update your application to include a new reference contact if required.