Shaw Group Bursary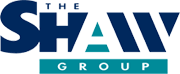 Open to full-time students enrolled in Brick and Stone Masonry at any campus where the eligible program is offered.

Students must demonstrate
Financial need
Interest and commitment to program
Good academic standing
The

NSCC

Student Awards Office reserves the right to close this award prior to the posted deadline


About the donor
The Shaw Group is one of Eastern Canada's leading natural resource manufacturers and community developers. With a strong focus on products for the construction industry, we compete in a variety of market sectors and produce close to 1,000 individual products in 12 facilities across the Maritimes. Five retail Shaw Centres and more than 300 dealers sell Shaw Group products.



Our company operates on a decentralized basis through a number of divisions and subsidiaries: Shaw Brick, Shaw Precast Solutions, Shaw Resources, Clayton Developments Limited, MMH Prestige Homes Inc., Ven-Rez Products Limited, and Shaw & Shaw Limited.
Award

8 @ $1,000
Deadline

11/30/2022
Supplemental Questions

Career Reference


Before adding your reference details, you are encouraged to contact your reference to seek their permission. Confirm their email address and advise them that they will receive a request to log in to NSCC's Student Awards system to complete the reference. You can resend the link to your reference at any time. You can also update your application to include a new reference contact if required.