Marconi Student Association Leadership Award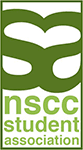 Open to full and part-time students enrolled in any year of study in any program offered at the Marconi Campus.

Students must demonstrate
Financial need
Career interest
Community involvement
Good academic standing
Two awards will be designated for International students. Two awards will be designated for students who identify as African Nova Scotian and/or Indigenous/Aboriginal persons.

About the donor
The NSCC Student Association (SA) is a student run and student funded organization that represents full and part time students. On behalf of its membership, the NSCC Student Association approved a contribution to the NSCC Make Way Campaign to provide bursaries to students on their campus, further demonstrating the power of supporting one another and the importance of student involvement in community.


This student award is in keeping with the SA's mission – We are students working together to improve student life by creating opportunities for balanced lifestyles, promoting health and wellness, and encouraging campus-wide communication and participation.
Award

4 @ $2,000
Deadline

10/19/2022
Supplemental Questions

Community Involvement Essay


To support your application, you have been asked to complete this essay question. While there is no minimum length, we would ask that you answer all parts of the question fully to the best of your ability, in paragraph or point form.

Provide a summary of your participation in extra-curricular activities and/or volunteer work and/or community involvement. Please include the names of organizations, the time periods in which you were involved, and a description of your duties for each activity.



Community Reference


Before adding your reference details, you are encouraged to contact your reference to seek their permission. Confirm their email address and advise them that they will receive a request to log in to NSCC's Student Awards system to complete the reference. You can resend the link to your reference at any time. You can also update your application to include a new reference contact if required.