NSCC Burridge Campus Student Association Scholarship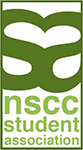 Open to full and part-time students enrolled in any year of study in any program at the Burridge Campus.

Students must demonstrate
Career aspirations
Applicants must have a minimum average of 70% in their most recent education

About the donor
The NSCC Student Association (SA) is a student run and student funded organization that represents full and part time students. On behalf of its membership, the NSCC Student Association approved a contribution to the NSCC Make Way Campaign to provide bursaries to students on their campus, further demonstrating the power of supporting one another and the importance of student involvement in community.


This student award is in keeping with the SA's mission – We are students working together to improve student life by creating opportunities for balanced lifestyles, promoting health and wellness, and encouraging campus-wide communication and participation.
Award

2 @ $1,000
Deadline

10/19/2022
Supplemental Questions

To be considered eligible for this award, applicants must have a minimum of 70% average from their most recent term at NSCC. Please indicate that you meet this eligibility requirement.