Divert NS Sponsor-a-Student Opportunity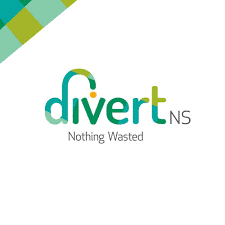 Open to full-time students enrolled in any year of study in Natural Resources Environmental Technology or Environmental Engineering Technology at any campus where the eligible programs are offered.

Students must demonstrate
Commitment and interest in program and future career
Good academic standing
Understanding of the importance of waste reduction and diversion
Preference will be given to applicants who self-identify as Racially Visible and/or Indigenous

Payment details
50% ($1,250) of the funding will be issued upon selection
The remaining 50% ($1,250) will be issued upon successful completion of the work integrated learning requirement(s) noted below

Work integrated learning and/or post graduate work requirements
Recipients enrolled in year 1 of their program will be required to commit to a paid summer co-op with the Sponsor following the academic year
Recipients enrolled in year 2 must commit to a 5 week paid work term in the spring, as required by their program

About the sponsor
Divert NS is a not-for-profit corporation championing recycling and waste reduction in Nova Scotia. For over 25 years, we've helped build a recycling culture through environmental stewardship, education, and programming, helping to make Nova Scotia a recognized global innovator in waste diversion solutions. Divert NS is looking to provide support to individuals who are interested in pursuing a career in waste management and diversion, with an emphasis on increasing diversity, equity, and inclusion within the solid waste industry.
Award

1 @ $2,500
Deadline

10/19/2022
Supplemental Questions

To be considered for this sponsorship, you must upload a copy of your most recent resume and a cover letter for review.



Importance of Recycling Essay


To support your application, you have been asked to complete this essay question. While there is no minimum length, we would ask that you answer all parts of the question fully to the best of your ability, in paragraph or point form. What is the importance of waste reduction and diversion in Nova Scotia?