The Betty Ring Moore Bursary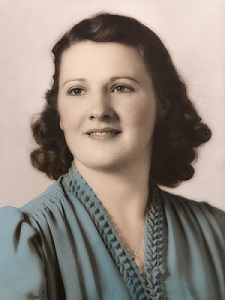 Open to full-time students enrolled in Culinary Management or Culinary Skills at the Akerley or Lunenburg campuses.

Students must demonstrate
Financial need
Dedication to excellence in the culinary field
Good academic standing
Applicants must be residents of Lunenburg County
Preference is given to students enrolled in the Culinary Management program
The

NSCC

Student Awards Office reserves the right to close this award prior to the posted deadline


About the donor
The Betty Ring Moore Bursary is established in memory of our mother, who was a proud descendant of Michael Hertli (now spelled Hirtle) and his wife, Anna Maria (nee Bartlin) of Hockdroft, Germany, who were among the 1,200 Foreign Protestants dispatched from Halifax by ship in 1753 to found Lunenburg.



Our mother was a lady of solid personal values including integrity and generosity, and we are inspired to establish this bursary in recognition of those characteristics, along with her hard work and talents as a loving homemaker. She was a pillar of our Stanhope Street neighbourhood in Halifax. Regardless of our family's means, our mother steadfastly encouraged us to pursue our education.



Of special mention, our mother was a superb cook – whether preparing daily meals for our father, Wilfred Sr., for us, making jams and preserves or baking her very tasty pies and cookies which she often donated to help community causes. It is with this special cooking talent in mind that we have established this bursary, which is to be given annually to a student from Lunenburg County who is enrolled full-time, preferably in the Culinary Management program, or in the Culinary Skills program at the Lunenburg or Akerley campuses of the Nova Scotia Community College.



This award has been made possible by the generosity of the sons of Betty Ring Moore.
Award

1 @ $1,000
Deadline

11/30/2022
Supplemental Questions

Culinary Excellence Essay


To support your application, you have been asked to complete this essay question. While there is no minimum length, we would ask that you answer all parts of the question fully to the best of your ability, in paragraph or point form.

Please describe your dedication to excellence in the culinary field.