EPIC Volunteerism Award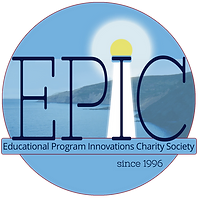 Open to full or part-time students graduating from the Social Services program at Marconi campus this spring.

Students must demonstrate
Community involvement/volunteerism (above and beyond what is required within the Social Services program)
Preference given to students who volunteered with EPIC's Youth Peer Program

About the donor
EPIC creates and administers innovative educational programs for youth and adults in Cape Breton, Nova Scotia. Our mission is to advance marginalized learners through innovation, empathy, volunteerism, diversity and partnerships.
Award

1 @ $500
Deadline

03/30/2023
Supplemental Questions

For this award, preference will be given to students who have volunteered with the EPIC - Youth Program. Please indicate if you meet this preferred criteria.



Community Involvement Essay


Provide a summary of your participation in extra-curricular activities and/or volunteer work and/or community involvement. Please include the names of organizations, the time periods in which you were involved, and a description of your duties for each activity.