Jeff Todd Memorial Award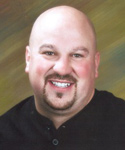 Open to full-time students enrolled in the Auto Body and Collision Repair program at the Akerley Campus.

Application assessment will consider
Financial need
Engagement and aptitude for program
Willingness to help others and community
Good academic standing
The

NSCC

Student Awards Office reserves the right to close this award prior to the posted deadline


About the award
Nova Scotia Community College gratefully acknowledges the generosity of the family and friends of Jeff Todd for establishing an award in his memory. Jeff attended the NSCC Akerley Campus and graduated from the Automotive Collision Repair & Refinishing Diploma Program in 1994.



This award was established to honour Jeff and to celebrate his life. Jeff was an outgoing and very personable individual who gave life his all and greatly enjoyed every moment. This award celebrates his spirit and legacy by supporting students enrolled in an automotive program at the NSCC Akerley Campus.
Award

1 @ $1,000
Deadline

10/19/2023
Supplemental Questions

Career Reference


Before adding your reference details, you are encouraged to contact your reference to seek their permission. Confirm their email address and advise them that they will receive a request to log in to NSCC's Student Awards system to complete the reference. You can resend the link to your reference at any time. You can also update your application to include a new reference contact if required.