Chaîne des Rôtisseurs, Bailliage de la Nouvelle Ecosse Culinary Award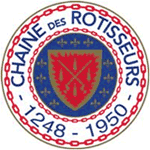 Open to full-time students enrolled in year 2 of Culinary Management at any campus where the eligible program is offered.

Application assessment will consider
Creation of a fine dining main course plate utilizing Nova Scotia ingredients
Good academic standing

This opportunity will remain open until the desired number of applications has been reached. Therefore, the NSCC Student Awards Office reserves the right to close this award at anytime.

About the donor
With nearly 21,000 members, the Chaîne des Rôtisseurs is an International Association of Gastronomy now established in over 75 countries bringing together enthusiasts who share the same values of quality, fine dining, the encouragement of the culinary arts and the pleasures of the table. The distinctive character of our association is to bring together amateurs and professionals, from all over the world, whether they are hoteliers, restaurateurs, executive chefs or sommeliers, in the appreciation of fine cuisine.
Award

Varies ($1000 for 1st place; $750 for 2nd place; and $500 for 3rd place)
Deadline

12/14/2023
Supplemental Questions

Fine Dining Main Course Recipe and Flavour Profile


Please create a fine dining main course plate utilizing Nova Scotian ingredients. Include the full recipe as well as a detailed, written description of the flavour profile of the dish.


Upload a photo of your fine dining main course plate using Nova Scotian ingredients.