Arnold D. Johnson Sr. Award for Water Resources - Fall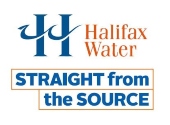 Open to full-time students enrolled in year 1 of Civil Engineering Technology, Environmental Engineering Technology – Water Resources, Electrical Engineering Technology, Mechanical Engineering Technology, or Plumbing. This award is renewable for students who are enrolled in multi-year programs based on maintaining an 80% academic average with no failed courses each term.

Application assessment will consider
Financial need
Passion for chosen field
Interest in water resources
Good academic standing
Self-identification: Historically/Indigenous Black/African Nova Scotian
Achievement of an academic average of 80% or higher from most recent education
Preference: enrollment in Environmental Engineering Technology or Mechanical Engineering Technology programs

This opportunity will remain open until the desired number of applications has been reached. Therefore, the NSCC Student Awards Office reserves the right to close this award at anytime.

How to apply
Current students and confirmed applicants may apply to this award through the student awards portal. Prospective students may begin the application process by expressing your intent to apply by emailing the Student Awards Office at awards@nscc.ca. Please use "Arnold D. Johnson Award" as the email title.

About the award
Nova Scotia Community College is pleased to offer this award, established through the generosity of Halifax Water, to support Indigenous African Nova Scotian students entering Environmental Engineering Technology or Mechanical Engineering Technology at NSCC.

Named in honour of Arnold D. Johnson Sr., who served the Preston Area communities as a Halifax County Councillor and was instrumental in creating the Watershed Association Development Enterprise and the Lake Major Watershed Advisory Committee, this award recognizes the foresight and dedication of Mr. Johnson during his many years of public service and his many accomplishments.
Award

1 @ $3,600
Deadline

12/14/2023
Supplemental Questions

Water Resources Essay


Provide us with an overview of why you chose your program/field of study and your career aspirations in the water resources industry as it relates to your NSCC education.