Michelin Technical Scholarship Program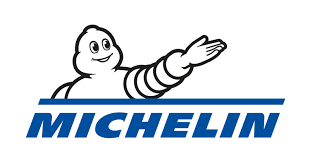 Open to full-time students enrolled in year 1 of eligible programs at any campus where the eligible programs are offered.

Eligible programs include:
Electronic Engineering Technician
Electronic Engineering Technology
Electrical Engineering Technology
Electro Mechanical Technician
Industrial Instrumentation

Students must demonstrate
Commitment and interest in program and future career
Good academic standing
Approximately 30% of the scholarships are designated but not limited to: women, African Nova Scotians, Indigenous Nova Scotians, recent immigrants and persons with disabilities.

Payment details
25% ($750) of the scholarship will be issued upon selection
The remaining 75% ($2,250) will be issued upon successful completion of the summer co-op work term. Failure to complete the work term is considered forfeiture of the scholarship and the remaining 75% will not be awarded.

Work integrated learning and/or post graduate work requirements
Scholarship recipients must complete a summer co-op work term and will be prioritized for hiring upon successful completion of program

Additional requirements/considerations
Applicants must be willing to attend an information/testing session and be interviewed by Michelin

About the sponsor
Michelin recognizes that real-world experience is key to a well-rounded education. The Michelin Technical Scholarship Program offers hands-on technical training, a financial award, summer co-op employment, and 5 week work experience to students in select programs who are interested in pursuing a career in manufacturing.
Award

12 @ $3,000
Deadline

11/28/2022
Supplemental Questions

To be considered for this award, you must upload a copy of your most recent resume for review.